Direct Admission in PCCOE Pune
Contact ADMISSION INDIA ON 9766966299 / 9766989091
Don't Lose Hope on the off chance that you got a low percentile in the entrance exam. At that point don't waste one more year to pursue your dreams you can straight forwardly get in touch with us at +91 – 9766989091/ +91 – 9766966299  or email us at admissionindia2020@gmail.com for Direct Admission in Pccoe Pune (Pimpri Chinchwad College of Engineering) through Management Quota.
Pimpri Chichwad College of Engineering, Pune is committed to be an institution which would serve the need of the society at large by establishing state of the art engineering education and research institute and provide knowledge to develop individuals with ability to think and analyse right attitudes, skills & values while caring for quality consciousness and self-reliance.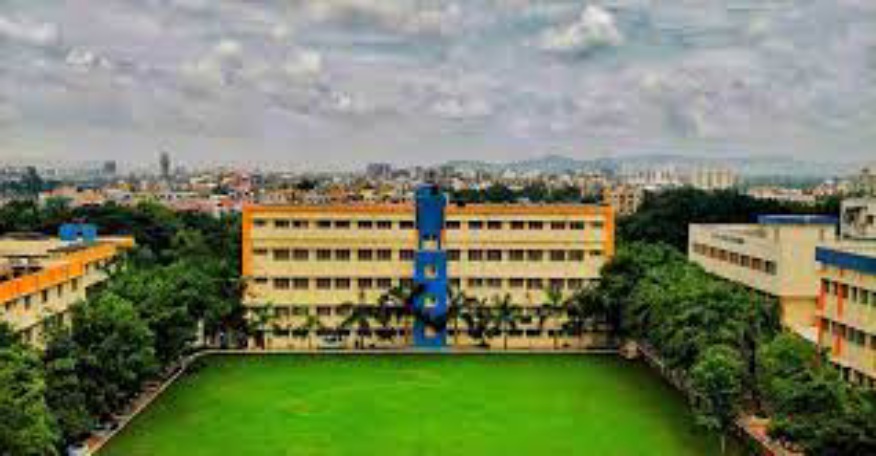 Situated at a very approachable location near Akurdi Railway Station, Nigdi, Pune, PCET is a well-established and time-tested brand in Education since 1990. PCET has four institutes Pimpri-Chinchwad Polytechnic (PCP), Pimpri-Chinchwad Engineering College (PCCOE), S.B. Patil Institute of Management (SBPIM) and S.B. Patil Public School (SBPPS).
PCP, PCCOE and SBPIM are operational in Pradhikaran, Nigdi, in more than 10 Acres of land and having more than4500 students on board. The complete campus is well equipped with all latest infrastructural facilities, Sports facilities, spacious lawn and hostel facility for boys and girls. SBPPS begins to operate at Ravet, Pune, from the current academic year 2012-13 .
BE in Computer Engineering
BE in Computer Engineering (AI and ML)
BE in Computer Engineering (Regional Language)
BE in Information Technology Engineering.
BE in Electronics and  Telecommunication Engineering
BE in Mechanical Engineering
BE in Civil Engineering
Fee Structure:-
Annual Fee is Rs. 1,45,436/-
PCCOE, Pune Application Process
Candidates who are applying for BE/B Tech for admission must visit the official site of MHT-CET and must fill up the required details which is mentioned in application form and submit it through Online.
List of required ORIGINAL documents, Two Sets of FC Verified documents Xerox copy  
10th,12th, Degree Report Cards
Entrance Exam Score Board
Entrance Exam Admit Card
Domicile Certificate
Caste/Category Certificate
Migration Certificate
Medical Fitness Certificate
ID Proof: Aadhaar Card
Passport Size Photos
Study Certificate
Transfer Certificate
PCET has placed more than 22,000 students from across India in the last few years through On Campus/ Off campus/ Pool Campus Drives.
Around 600 Recruitment Drives are generally conducted every year.
We place around 1,500 to 2,000 students Every Year.
Maximum Salary offered 61 Lacs per year.
International Placements with Package of 20 Lacs & 17 Lacs in Japan.
PCCOE is accredited by reputed companies like TCS, KPIT Technologies, Cap Gemini, & Wipro for placements.
Around 1,20,000 Job Seekers, Training Placement related people follow us on various social media.
Quality Placements:
a) 88 Offers of 2019-20 Batch students are above 07 Lacs.
b) 254 Offers of 2019-20 Batch students are above 05 Lacs.
c) 541 Offers of 2019-20 Batch students are above 04 Lacs.
d) KPIT Technologies recruited 183 PCET students of 2015-2016 batch.
e) Around 55 % of PCET students got placed in IT Product or Core Companies.
Quantity Placements :
a) Total 658 Placement offers in first 30 Companies for PCET students in the Academic Year 2019-20.
b) 207 PCET 2019-20 Batch students got selected in Capgemini (With Salaries 6.8 Lacs per year & 3.8 Lacs per year).
c) 128 PCET 2019-20 Batch students got selected in Accenture (With Salaries 6.5 Lacs per year & 4.5 Lacs per year).
d) TCS Selected 125, 104, 101 & 123 PCET students respectively from 2011 to 2015.
e) First three companies (KPIT Technologies 155, Capgemini 37 & Tech Mahindra 33) recruited 225 students of PCET in the year 2016-2017.
f) 59 PCET 2019-20 Batch students got selected in Core E&TC company KPIT Technologies.
g) 50 PCET 2019-20 Batch Students got Selected in TCS (with Salaries 6.5 Lacs, 3.5 Lacs per year)
h) 46 PCET 2019-20 Batch Students got selected in Persistent (With Salaries 8.4, 6.4 & 4.4 Lacs per year).
Reputed Core Companies like KSB Pumps, Alfa Laval, Godrej, Minda, KPIT, Cummins, Whirlpool, Volkswagen, Atlas Copco, Forbes Marshall, Dassault Systems, Tata Communication, Tetra Pak, Kone Cranes, Kirloskar, Siemens, SKF, Samsung R&D, L&T Technologies and many others recruit students of PCET.
Conducted Eight Industry Institute Interaction Meets.
Around 200 Pool/ Off Campus drives (Open for students across Maharashtra/ India) are conducted every year.
Direct Admission in Pccoe Pune for Btech Program. Contact ADMISSION INDIA On 9766989091 / 9766966299.